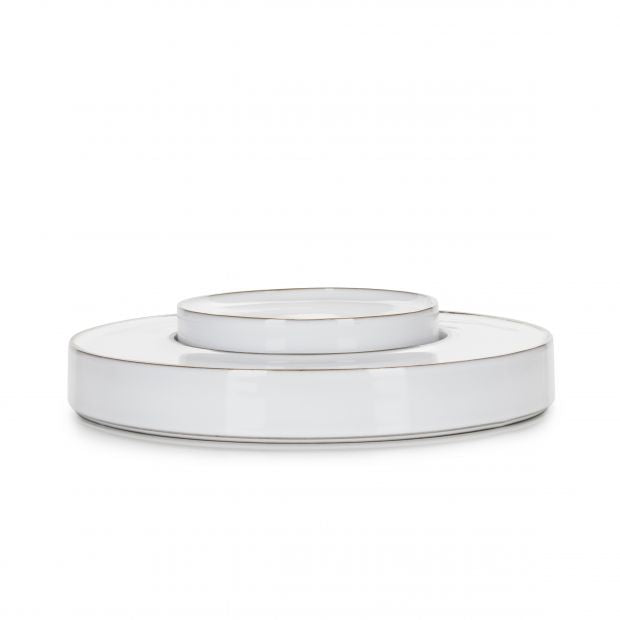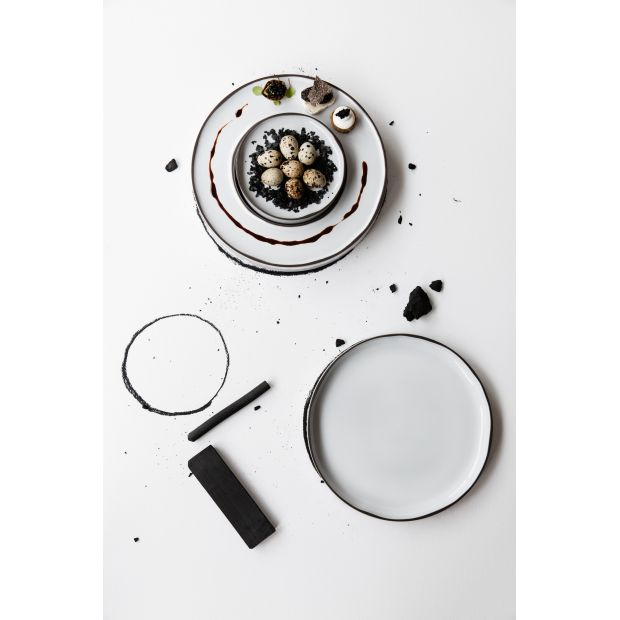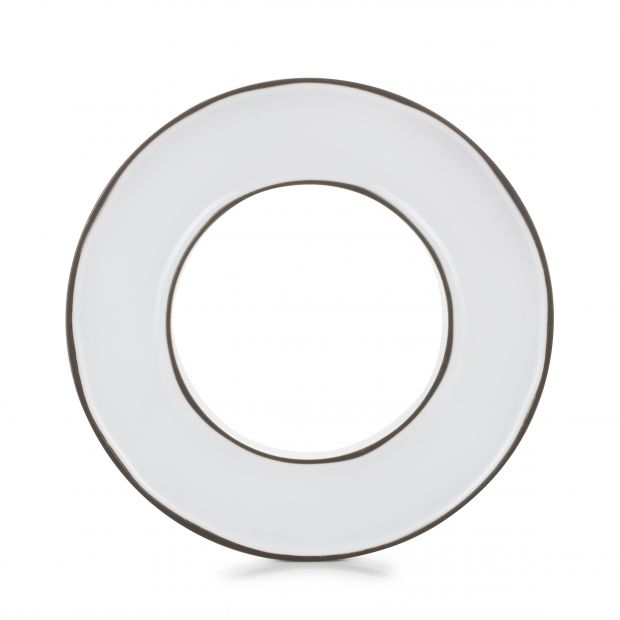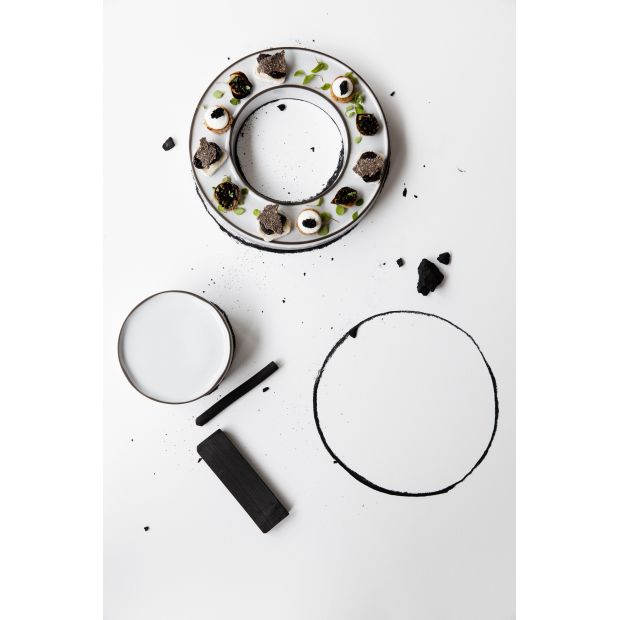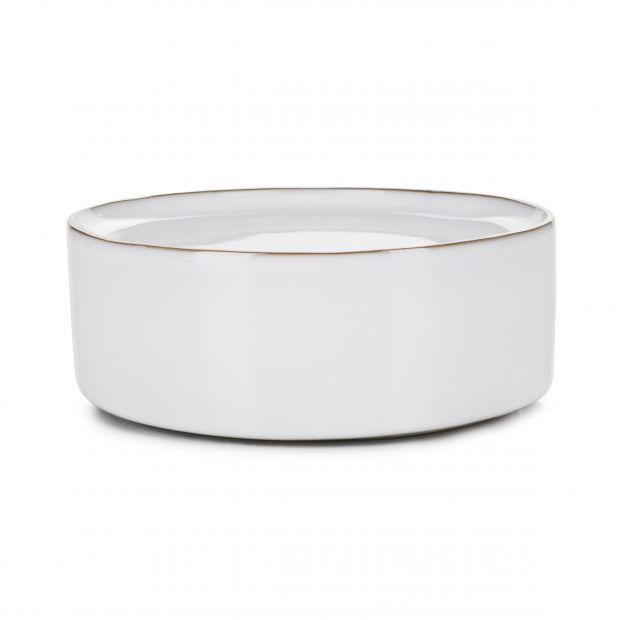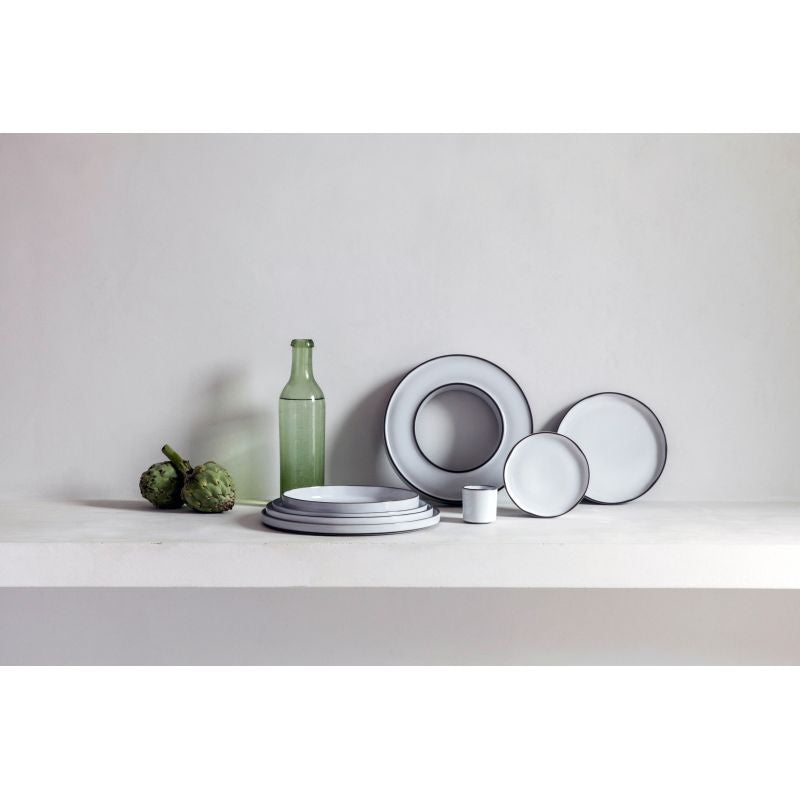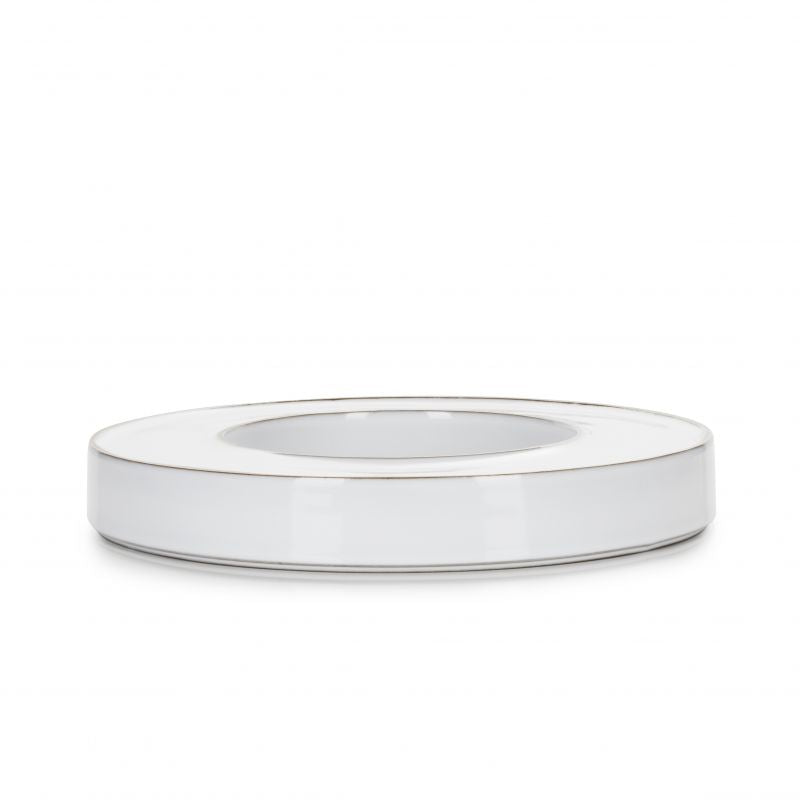 Revol Caractere Centerpiece
The 10.25" Ring Centerpiece is available on its own or with the 6" Appetizer Podium which is slightly higher and fits inside.  This set is one of the flagship pieces of the Caractere collection. Serve your hors d'oeuvres in style! With thick and delicate lines, these pieces are both timeless and poetic. The 2 pieces together stand out with their irregular curves edged in black, like an imprint made by hand. 
About the Caractere Collection
This collection was conceived by Noé  Duchaufour-Lawrance, French Architect and designer. He is an outstanding storyteller, a sensitive and talented creator chosen by Revol to provide a collection for the brand's 250th anniversary. He decided to take inspiration from the uniqueness and daily life of the Drôme workshop to give birth to Caractere. He deployed a collection made of elemental shapes and bearing witness to two centuries of craftsmanship.
Caractere crockery collection and serving bowl are also available.