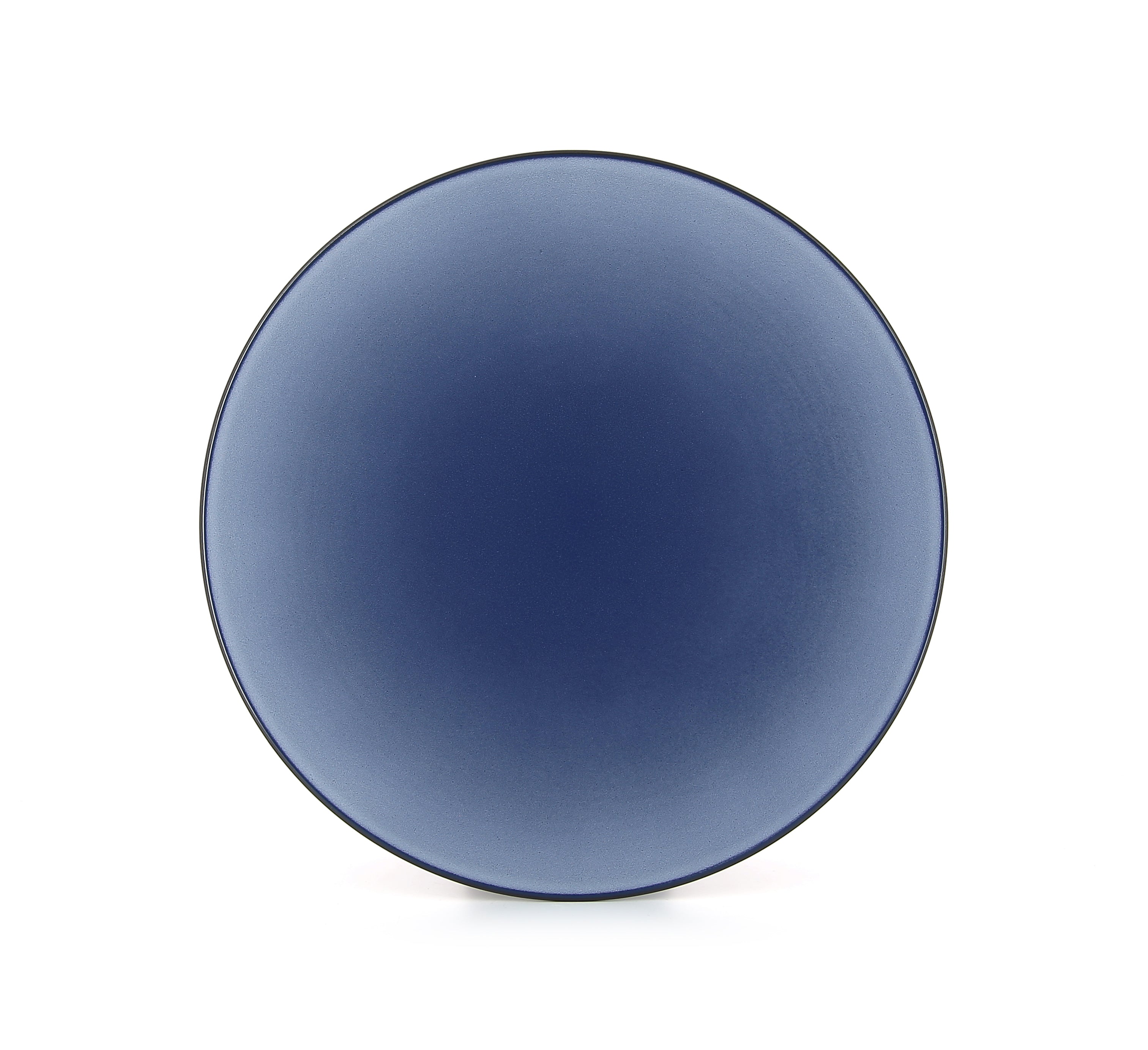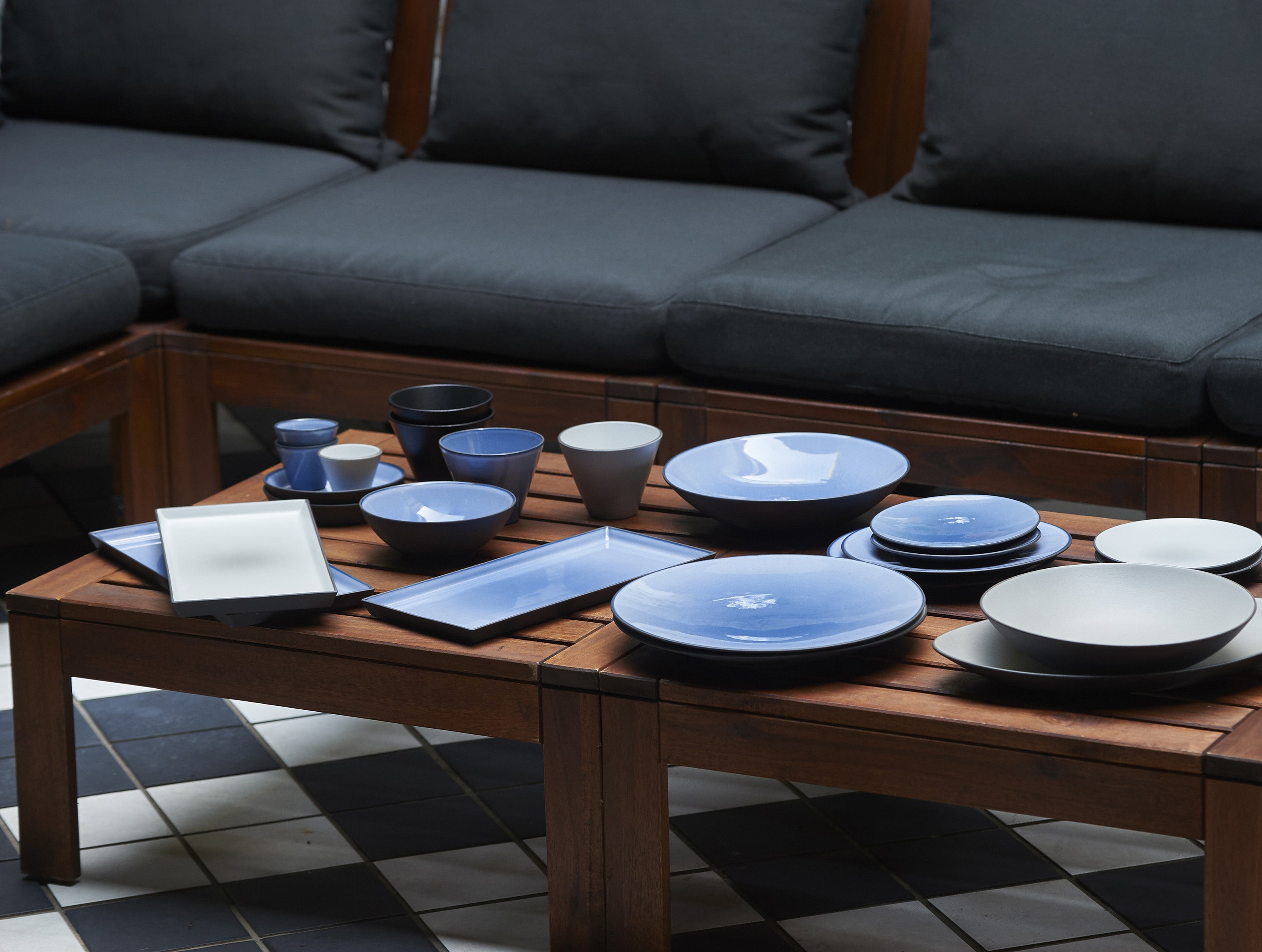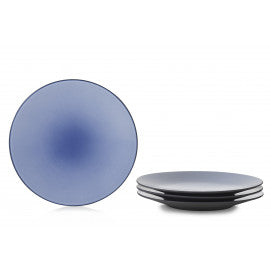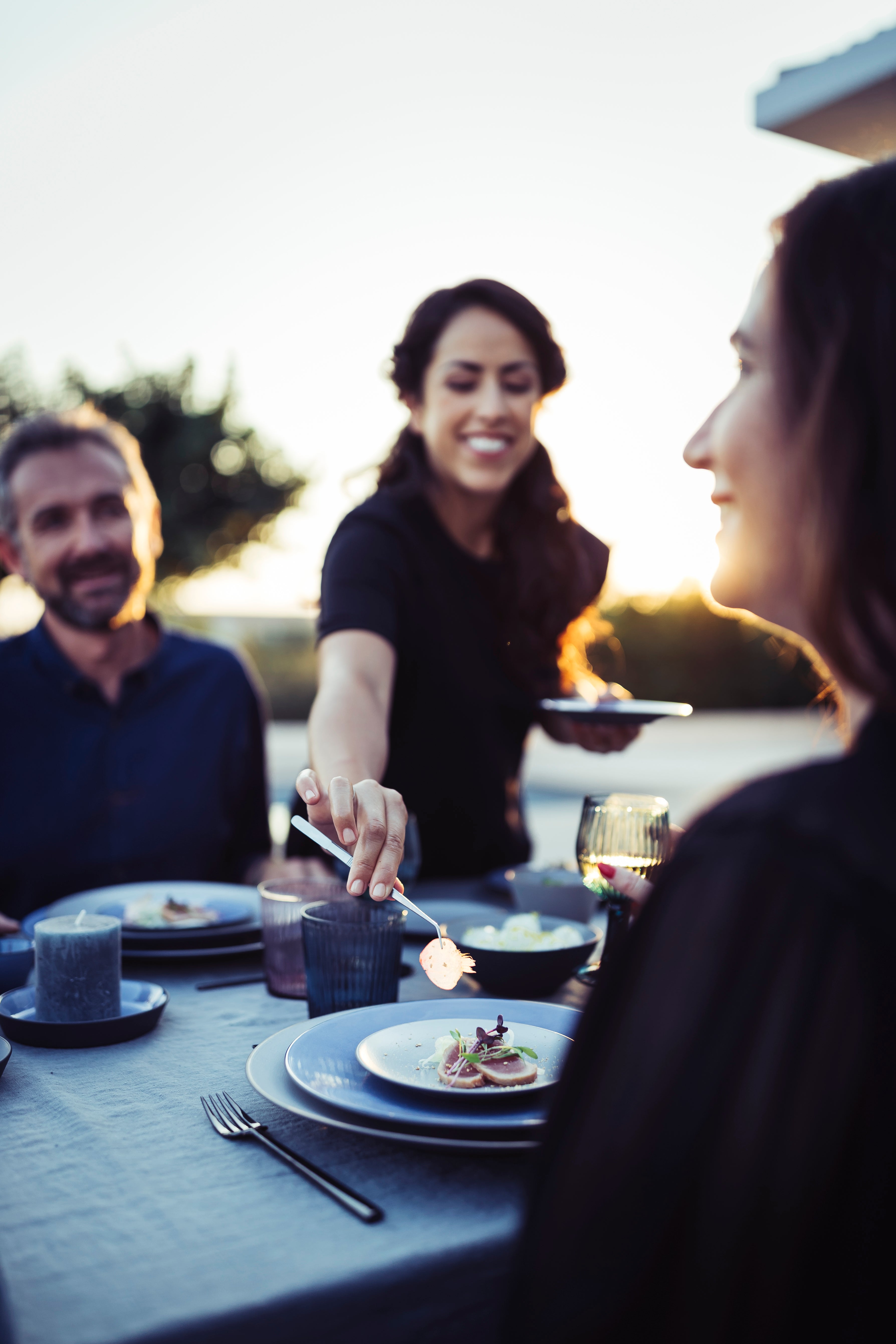 Revol Equinoxe Plates, Set of 4
These beautiful plates are made of black culinary porcelain glazed in deep and glossy variations of blue and come in sets of four. Available in three sizes: Charger (12.5"), Dinner (11") and Dessert (8.5"). 
The Equinoxe Collection
The Equinoxe Collection is a dinnerware line inspired by the Equinox, the magical moment when winter becomes spring and when summer turns into autumn. Inspired by the planets, the moon and the seasons, Equinoxe is deep in colors, textures and lights. Every dish is made of black clay and is glazed ONLY in the inside. The raw material on the outside is finished with a nice contour. Each piece is unique and colors may vary. Every piece is oven and microwave safe and dishwasher safe. They do not scratch and are shock resistant.
Equinoxe salad plates and serving plate are also available.