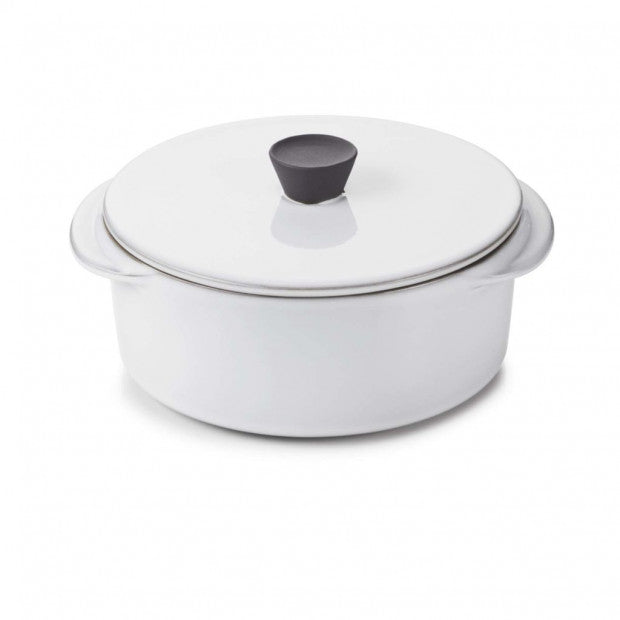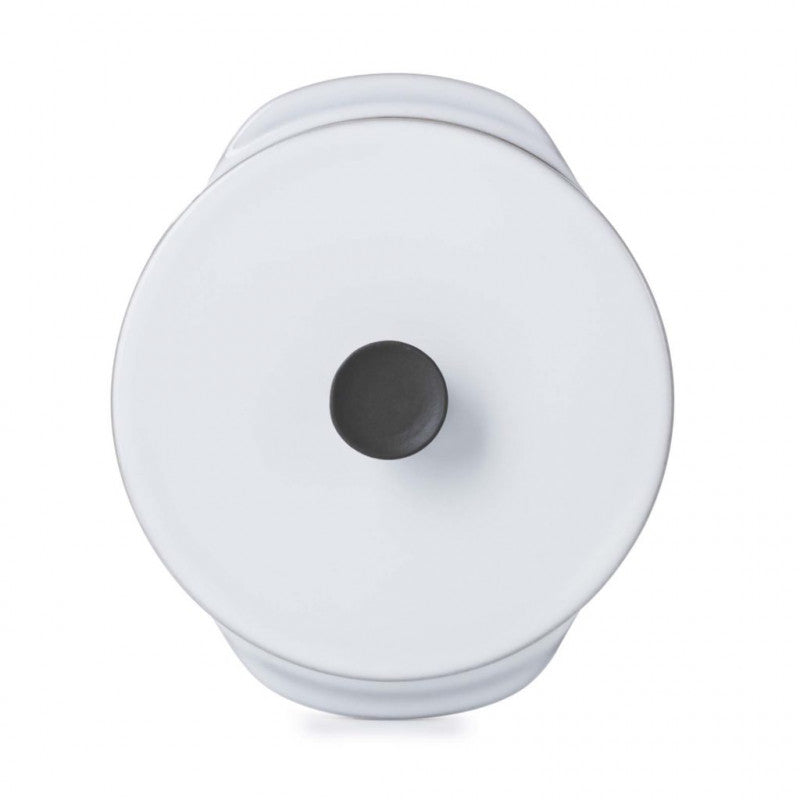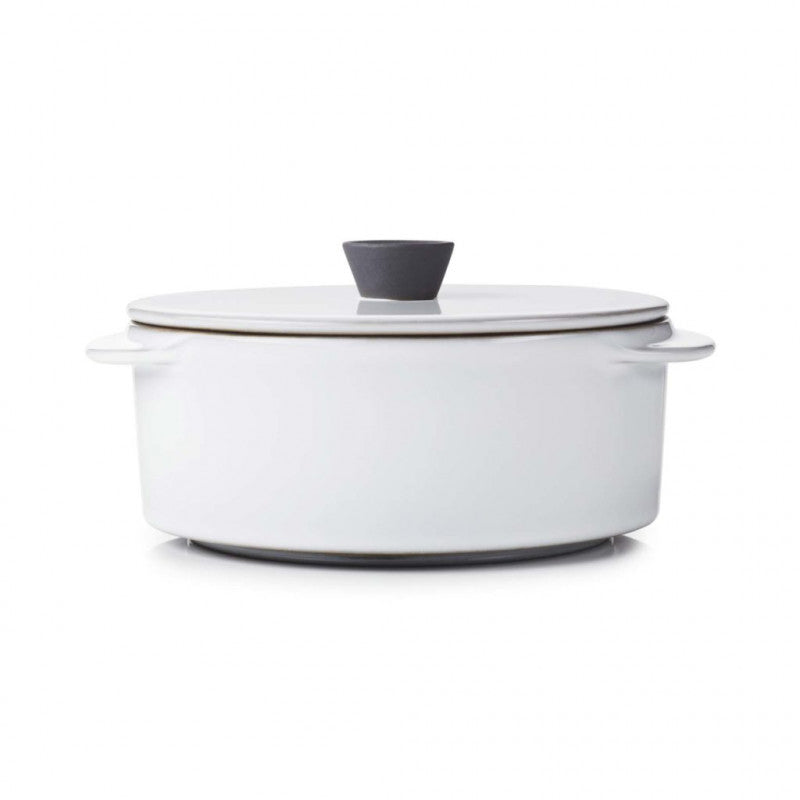 Revol Caractere Cocotte with Lid
This Cocotte is a beautiful cooking and serving piece from the Caractere collection. Made of black clay and glazed in a deep white, it brings an organic look to the dining table. Oven, Microwave and dishwasher safe for everyday use. 8.45oz capacity with matching lid.
About the Caractere Collection
This collection was conceived by Noe Duchaufour-Lawrance, French Architect and designer. He is an outstanding storyteller, a sensitive and talented creator chosen by Revol to provide a collection for the brand's 250th anniversary. He decided to take inspiration from the uniqueness and daily life of the Drame workshop to give birth to Caractere. He deployed a collection of plates made of elemental shapes and bearing witness to two centuries of craftsmanship.
 Caractere crockery collection and serving bowl also available.