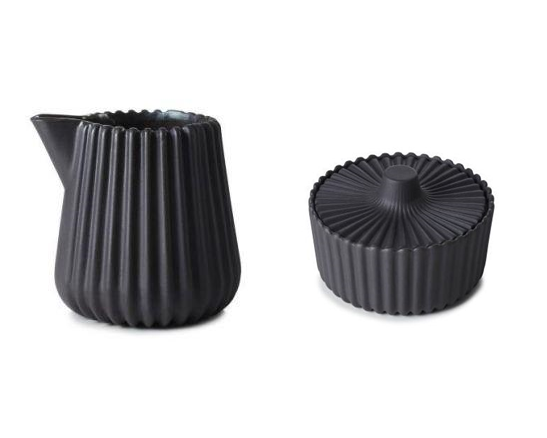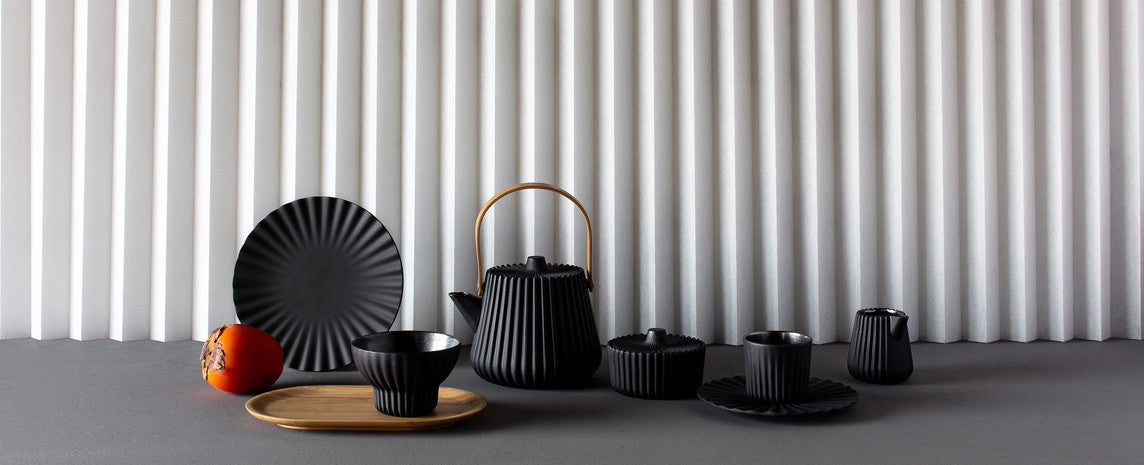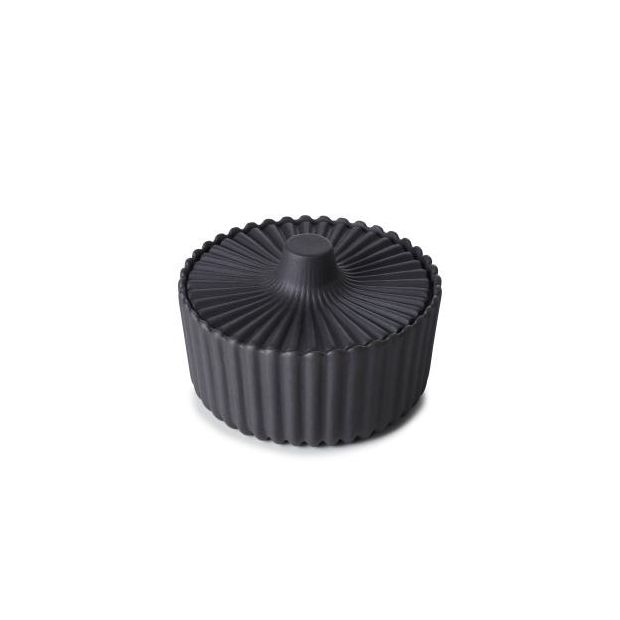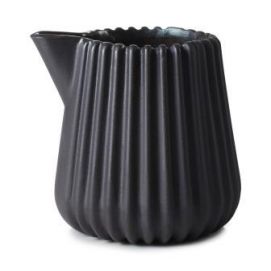 Revol Pekoe Sugar Bowl & Creamer Set
Gorgeous sugar bowl and creamer from the Pekoe collection. Made of black clay with a dark metal aged silver effect in the inside.
About the Pekoe Collection
Pekoe is a line designed by Lucas Frank to celebrate the art of tea. The product of a finely tuned harvest retaining only the young shoots, Pekoë tea gives its name to this set in an homage to both its delicate design and its superb quality. At both tea-time and at the dining table, the contemporary lightness and minutely executed aestheticism of this collection set the stage for a high-class tasting experience. Made of black clay with a special black smooth finish it has a delightful touch and handling. This collection is strong and resistant and it will enhance your tea experience.