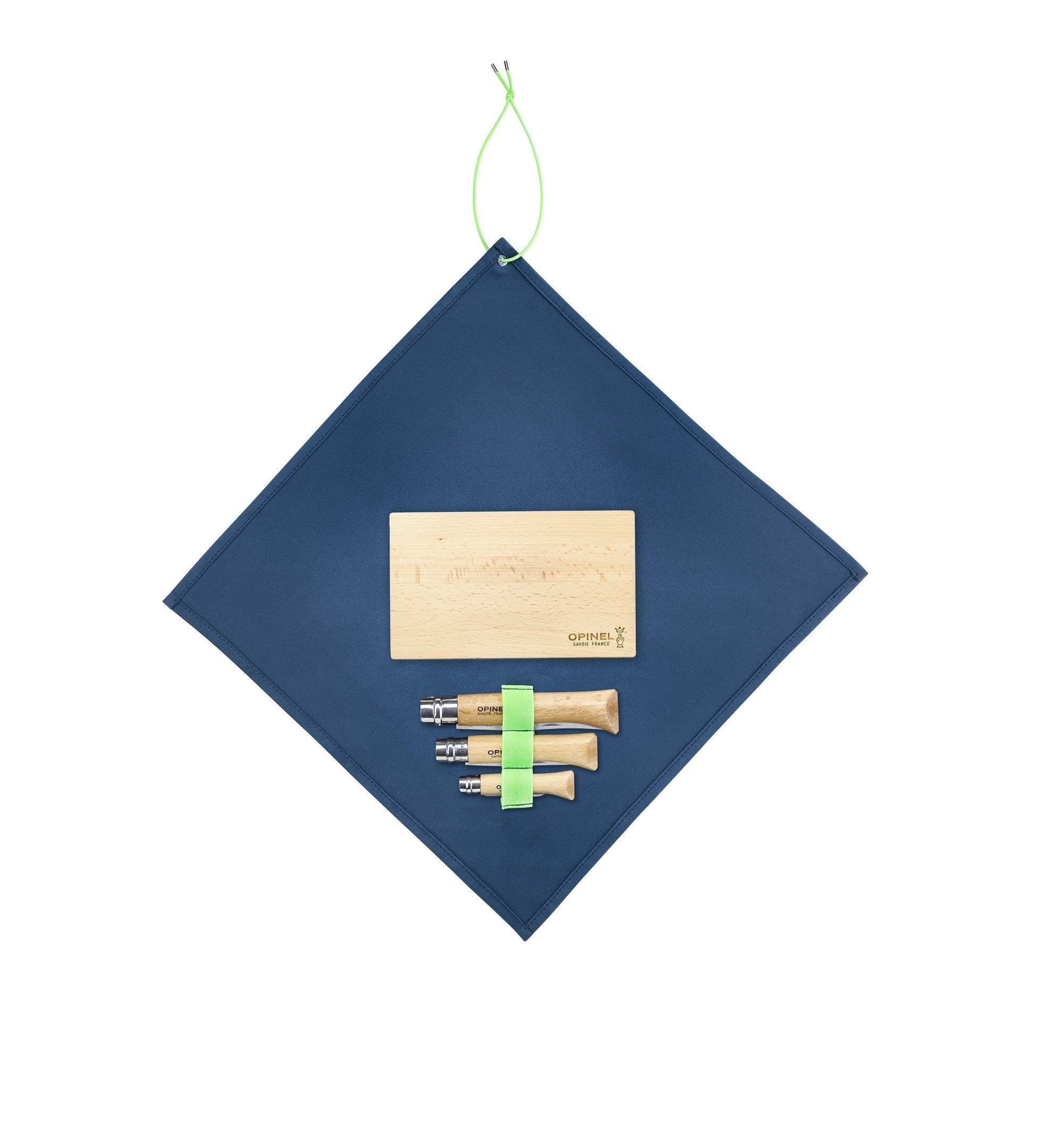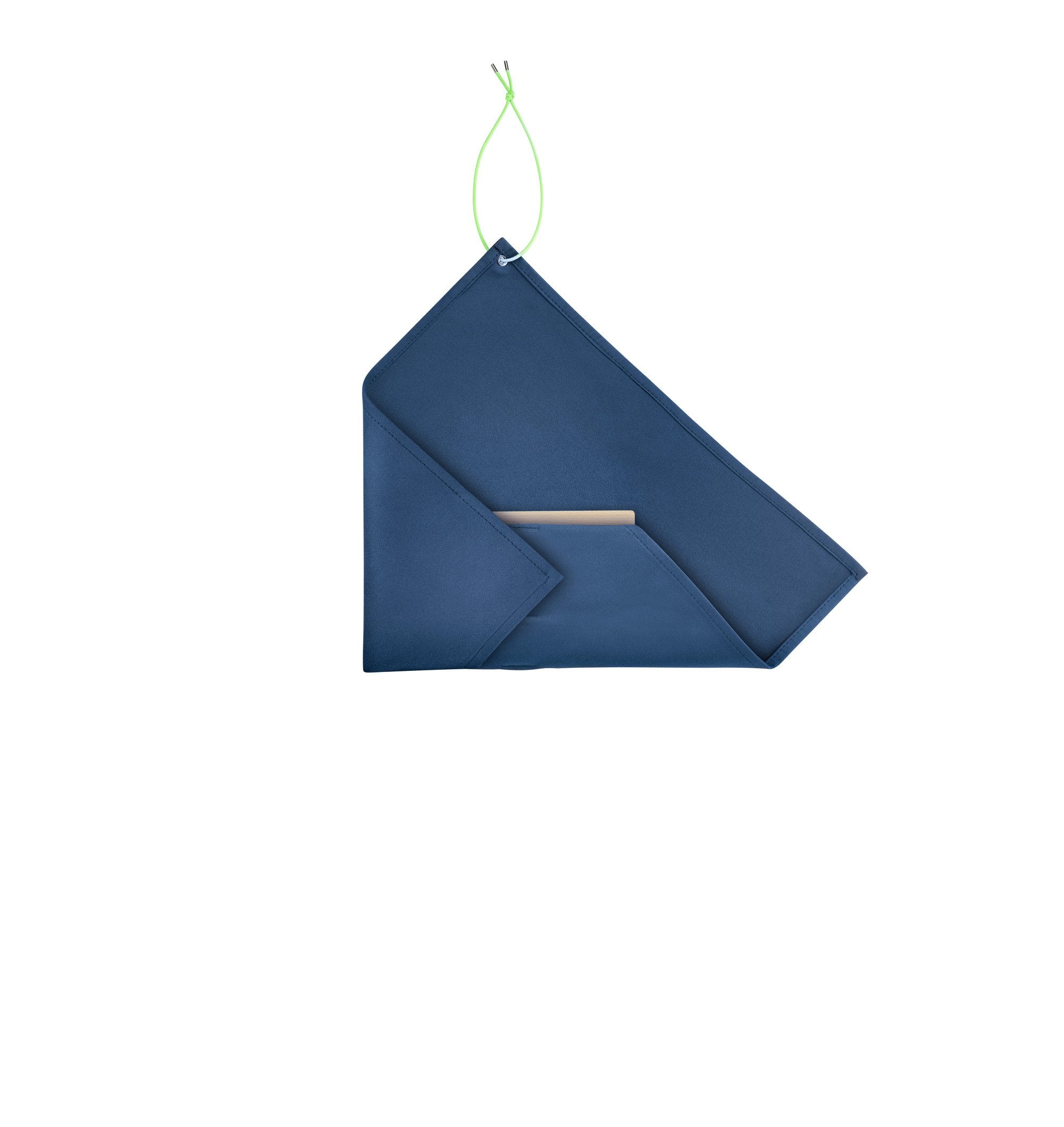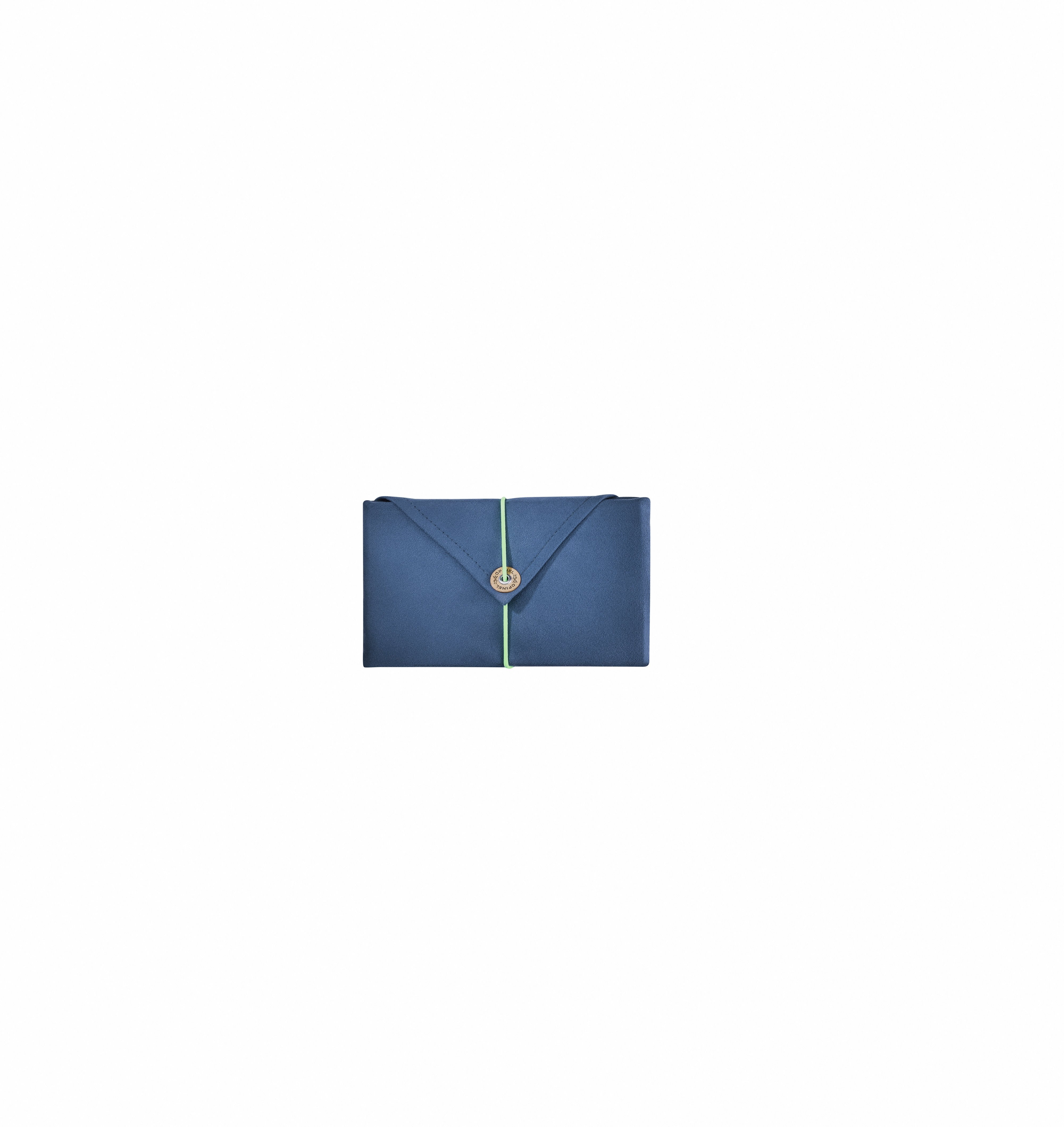 Opinel Nomad Cooking Kit, 5 pieces
Perfect for outdoor activities such as camping, hiking, boating, or backpacking, the Opinel Nomad Kit is ready for your next adventures. The kit includes 5 pieces:
Serrated Folding Knife (great for bread and fruit),
Corkscrew Folding Knife & Bottle Opener (excellent for wine and cheese)
Folding Peeler;
8" x 5" Cutting Board; and
Microfiber Cleaning Cloth which doubles as a folding carry cloth.
Lightweight and sturdy, the Nomad Cooking Kit is a welcome addition to any camping kitchen.
Dimensions:
Cutting Board - 8" x 5" x .5"
Serrated - 10" x 1.25" x 1.25"
Corkscrew - 9" x 1" x 1"
Folding Peeler - 6.5" x .75" x .75"
Cleaning/Carry Cloth - 13" x 13" 
Materials:
Blades - Sandvik Stainless Steel 
Handles/Board - Beech Wood
Cloth - Microfiber Polyester
Weight: 14 oz