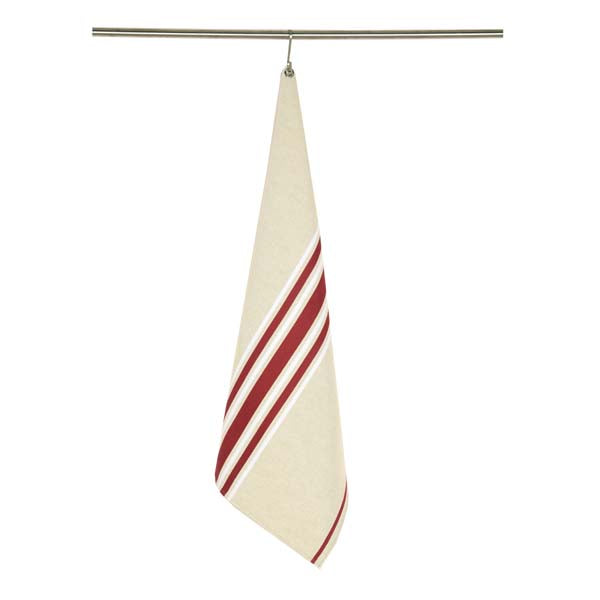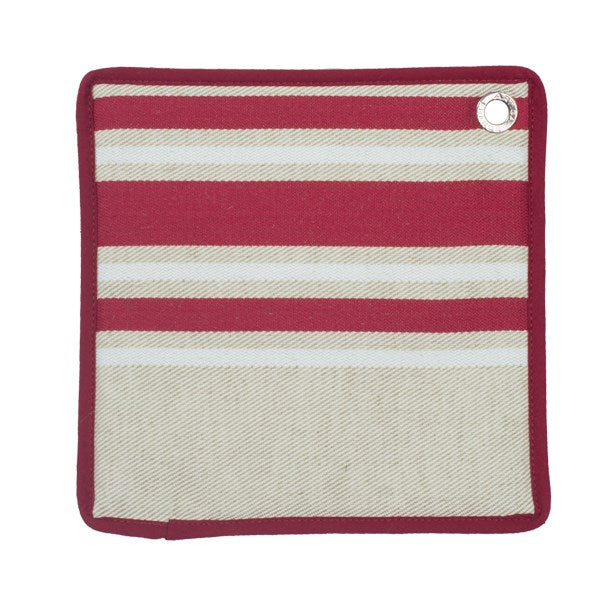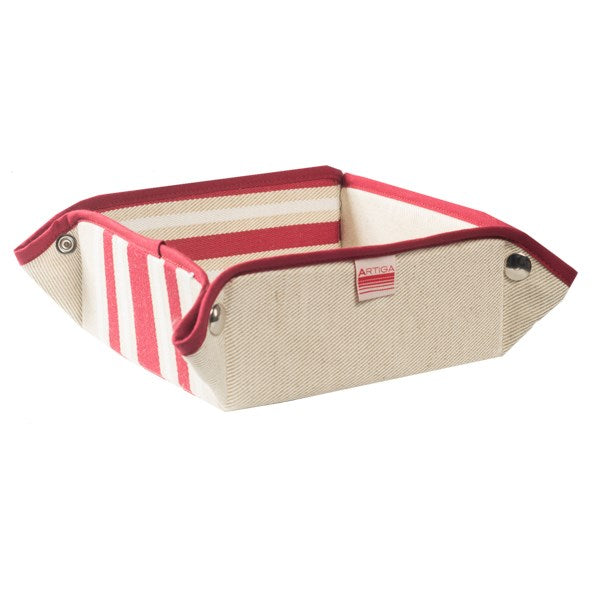 Artiga Corda Metis Rouge Kitchen Collection, 5 pieces
This gorgeous Artiga Corda Metis Rouge Kitchen collection adds a little chic and a pop of color to your kitchen. The collection contains: 2 tea towels. 2 potholders and a breadbasket.
This design is a traditional canvas revisited with a bright red color that reinvigorates this representation of the 7 Basque stripes. The fabric is 70% cotton and 30% linen - woven in the tradition of Basque fabrics, created and made by Artiga in the southwest of France. The tea towels and potholders have a handy eyelet for hanging to dry or display. The bread basket can be flattened for easy storage and then snapped together for use. Certified 100% French Origin Guaranteed. 
Tea towels are approximately 30" x 20". Potholders are approximately 8" square. The breadbasket is approximately 7"square. 
Matching
aprons
,
tablecloths
and
runners
are also available.