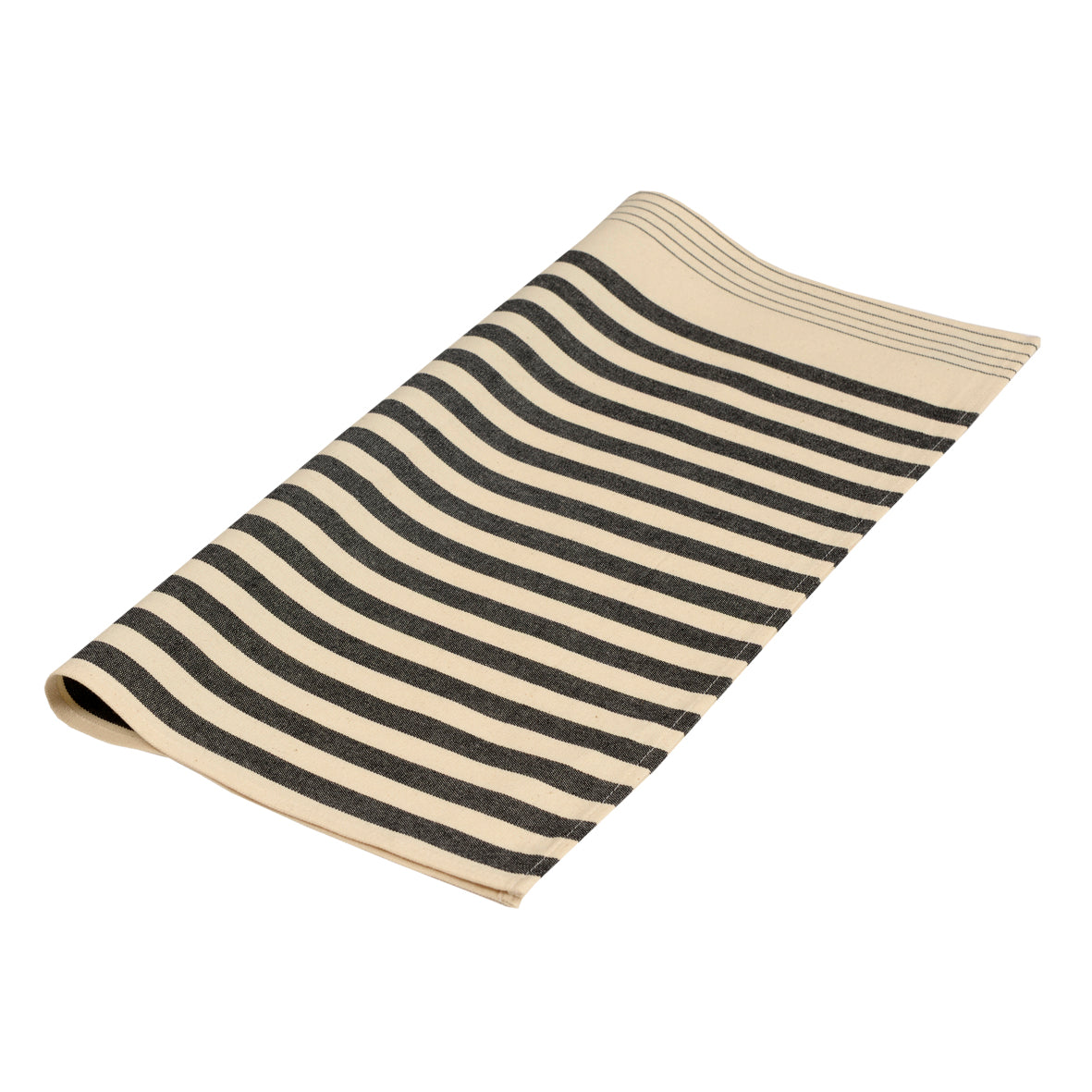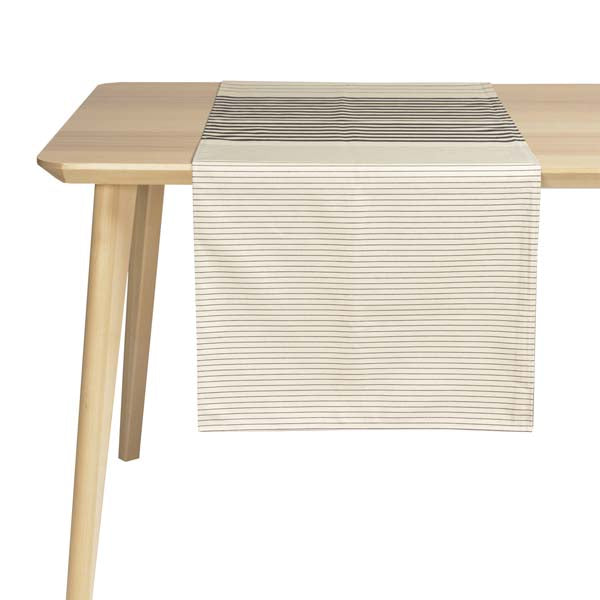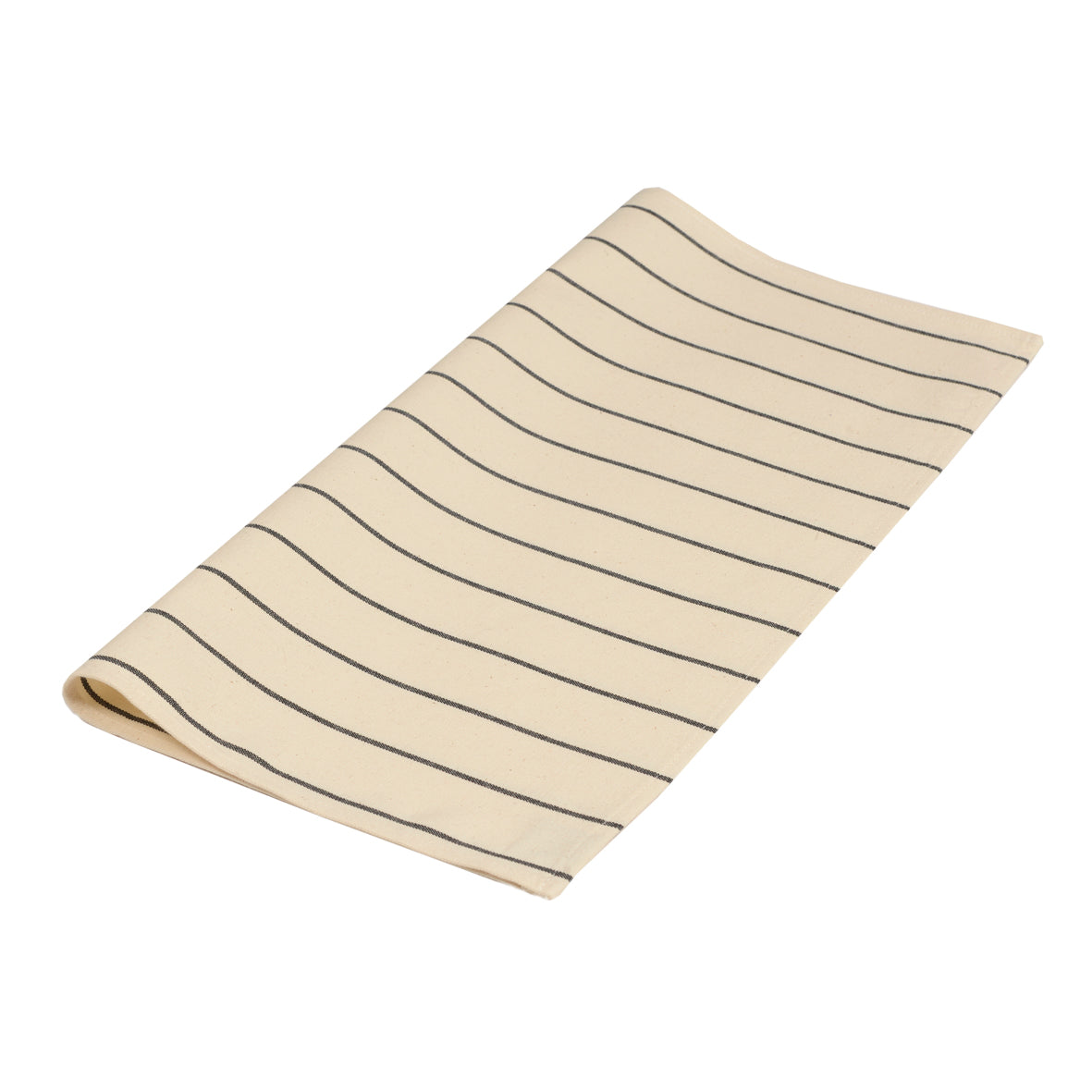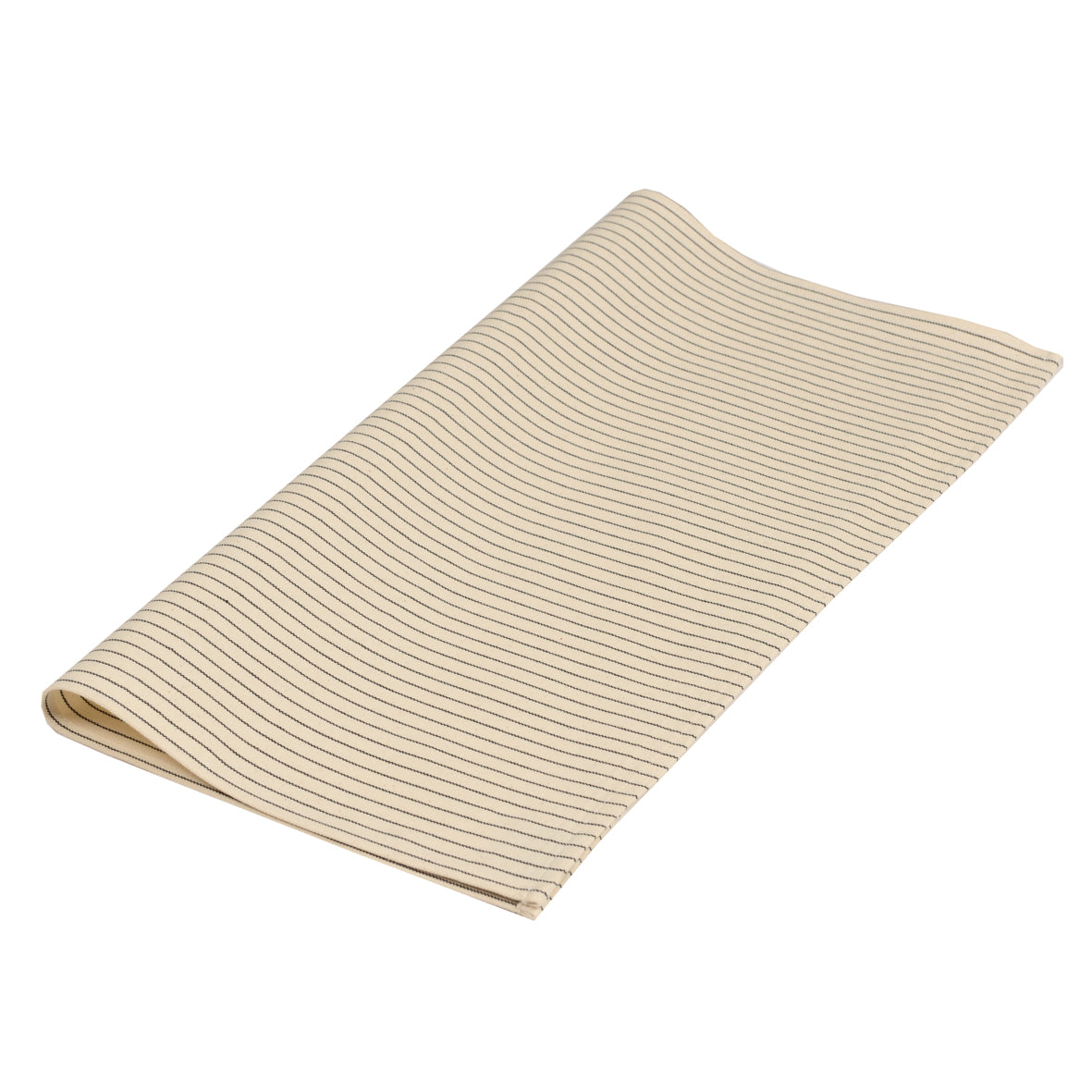 Artiga Sauvelade Ecru Table Runner Collection
The French call these sophisticated Artiga Sauvelade Ecru table runners "tête à têtes". Use them the French way - across the table - for close conversations! The fabric features patterns of black stripes of varying widths spaced on an ecru background, for a very contemporary table.  Available as a set of 2 runners with 4 complimentary napkins or 3 runners with 6 napkins. 
The fabric is 100% cotton - woven in the tradition of Basque fabrics, created and made by Artiga in the southwest of France. Certified 100% French Origin Guaranteed. Runners are approximately 60" x 20". Napkins are approximately 20" square. 
Please note that the napkins are cut from different sections of the fabric so they will not all be identical. See photos for examples.
Matching
tablecloths
,
aprons
and
tea towels
are also available.