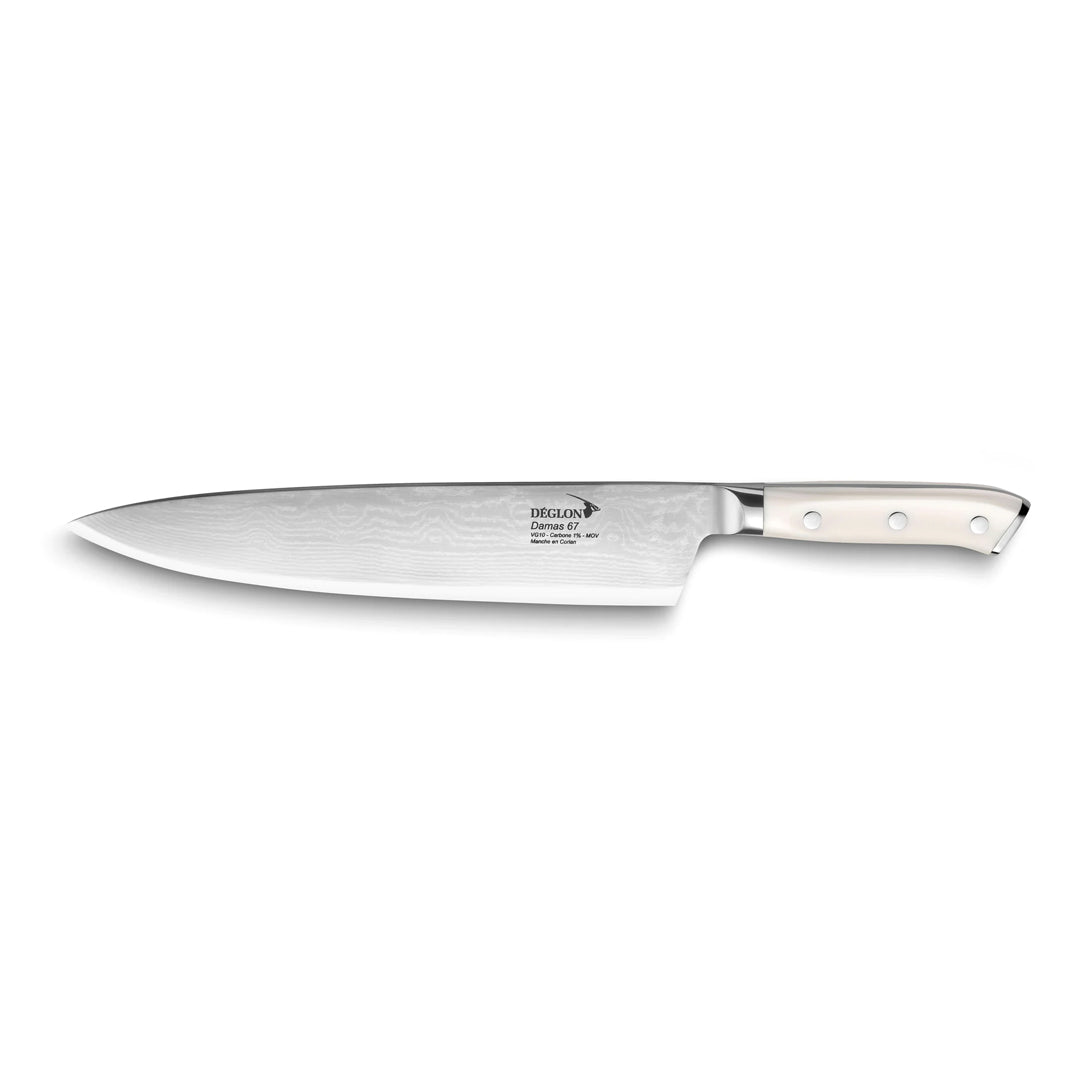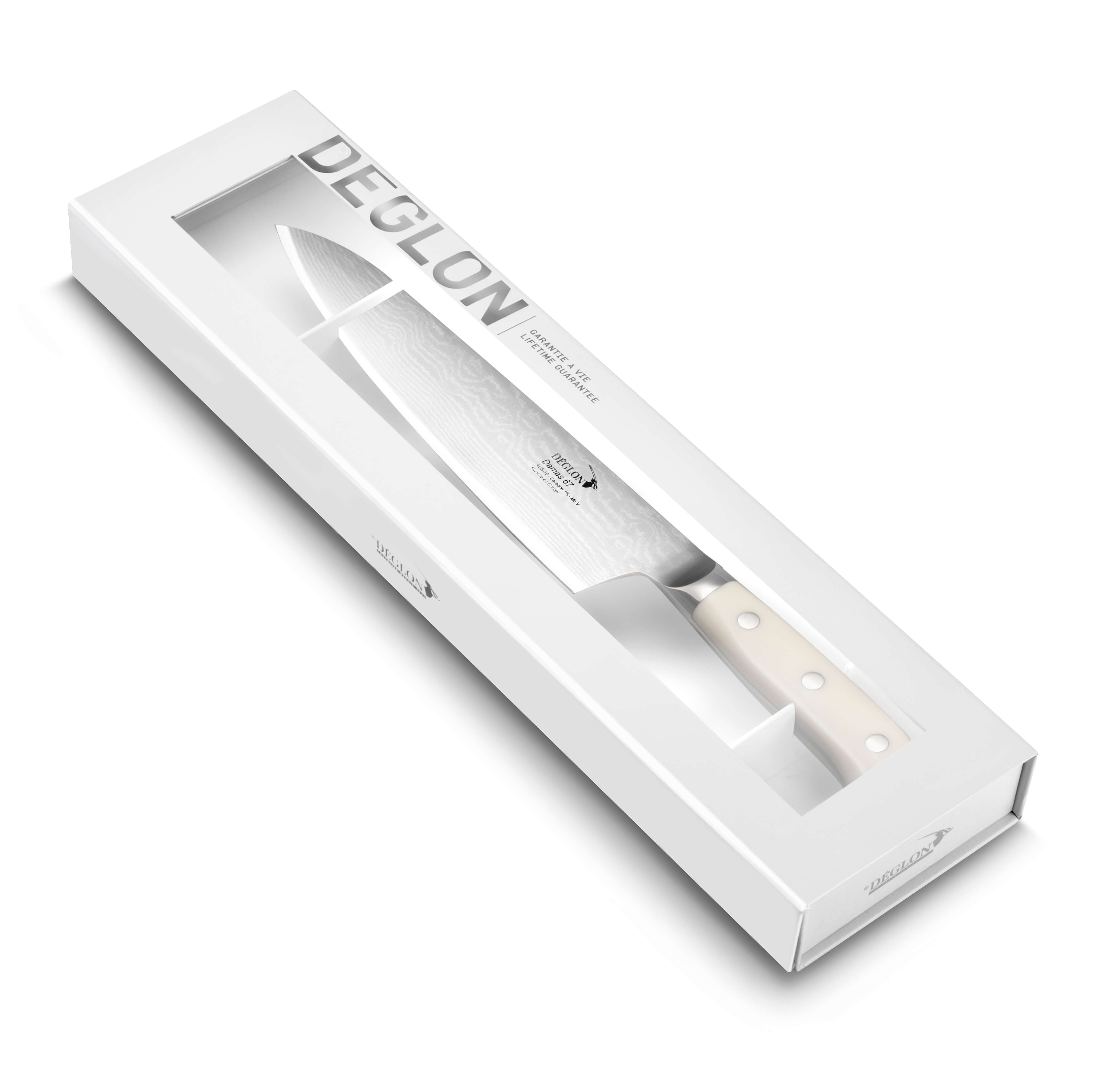 Déglon DAMAS 67 Chef's Knife, 8"
The Déglon Damas 67 collection offers quality, aesthetics and ease of use. The blade is composed in its heart of the famous AUS 10 steel. Highly loaded in carbon, it brings unrivalled hardness and the greatest durability of cutting. On both sides, 33 pattern-welded layers of 2 steels, 420 & 431, loaded in chromium and nickel, ensuring outstanding non-rusting property and aesthetics. The 67 steel layers are behind the name of the Déglon Damas 67 knife collection.

Full of elegance, the Damas 67 knives have a handle made of top of line Corian material consisting of white stone and acrylic resin. Comparable to marble for its sturdiness and beautiful colours, the handle provides excellent resistance to shocks, stains, UV and bacteria. This Chef's knife has an 8" blade and comes in a gift box. 
 Damas 67 steak knives and santoku also available.