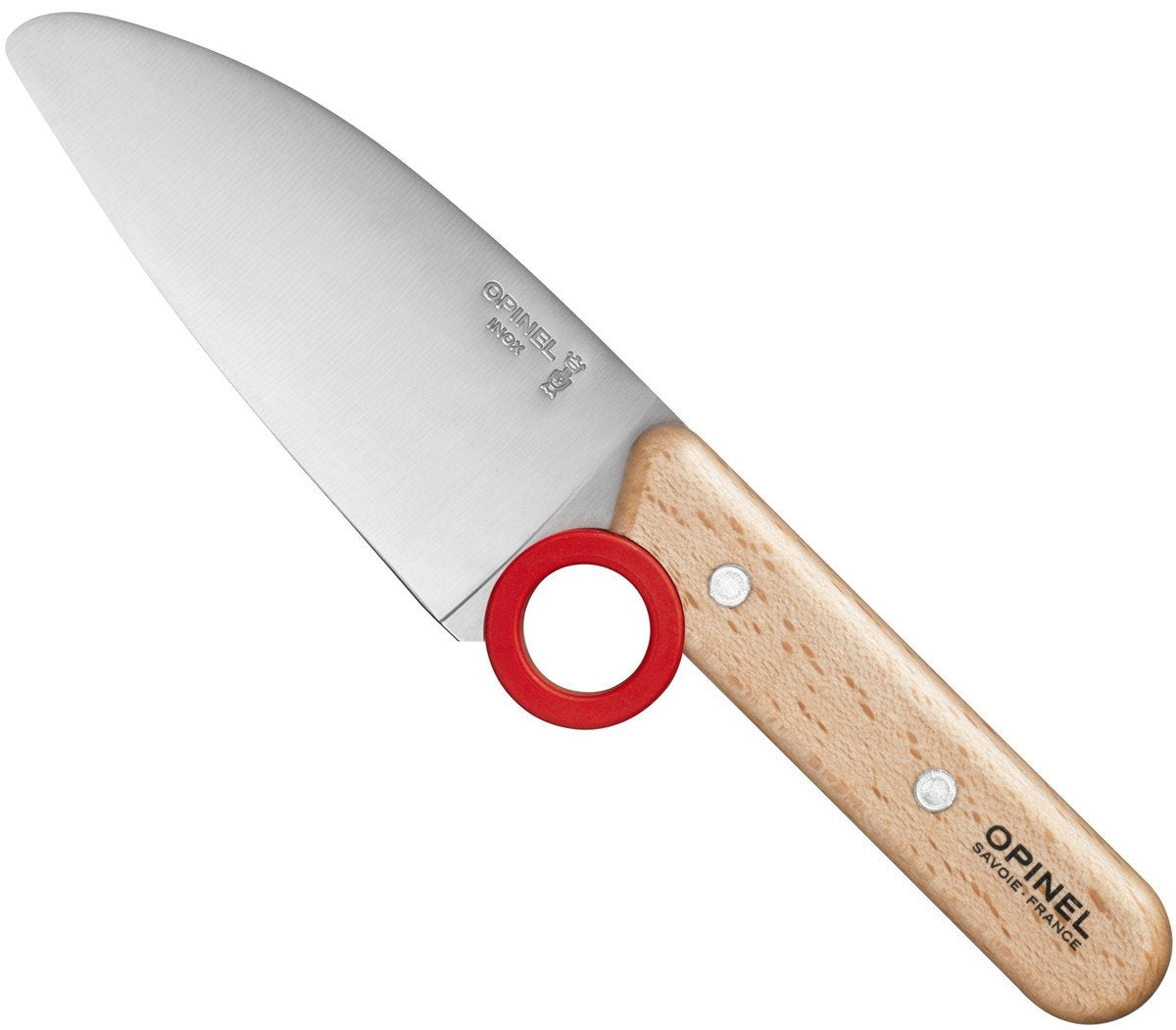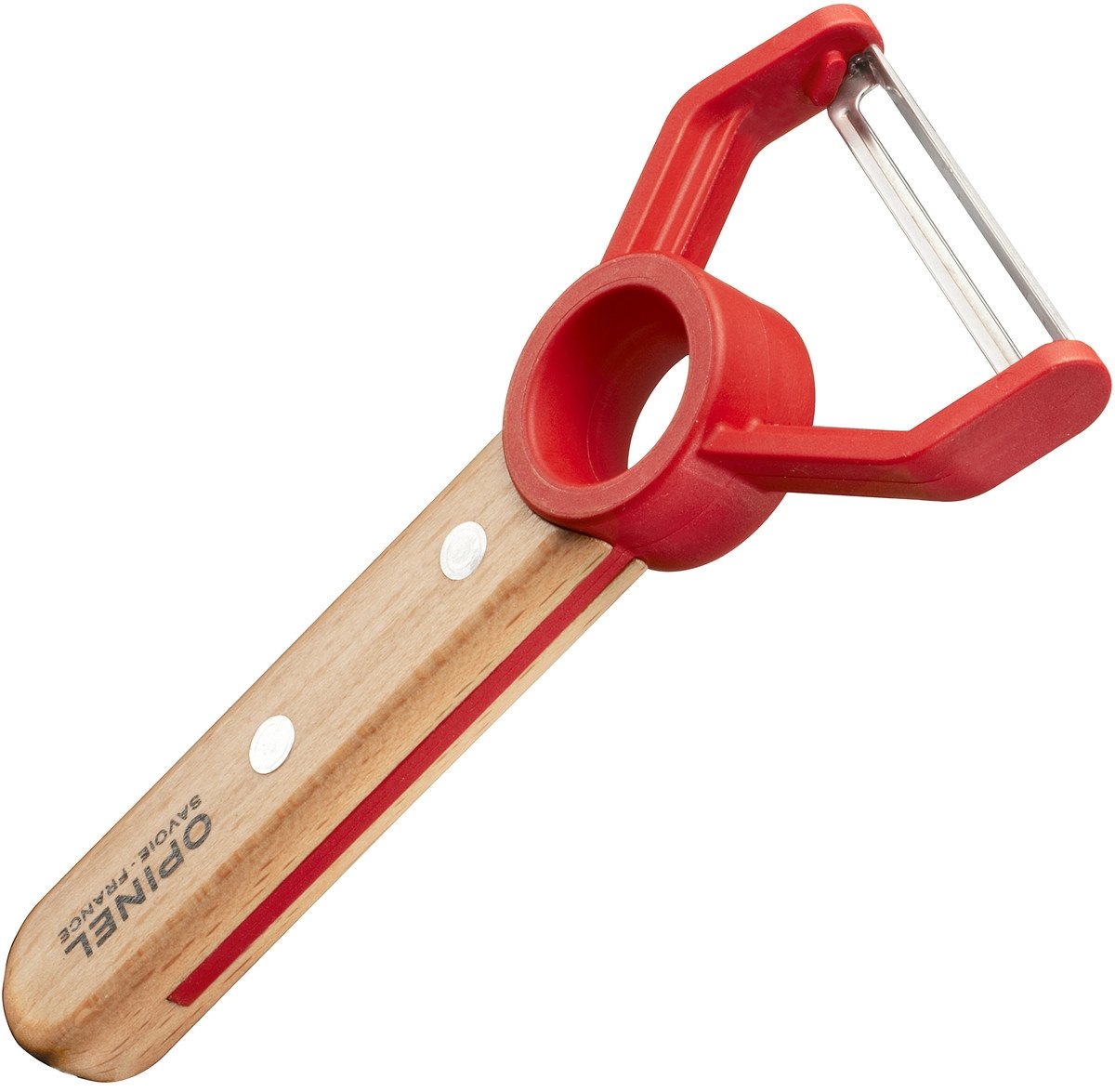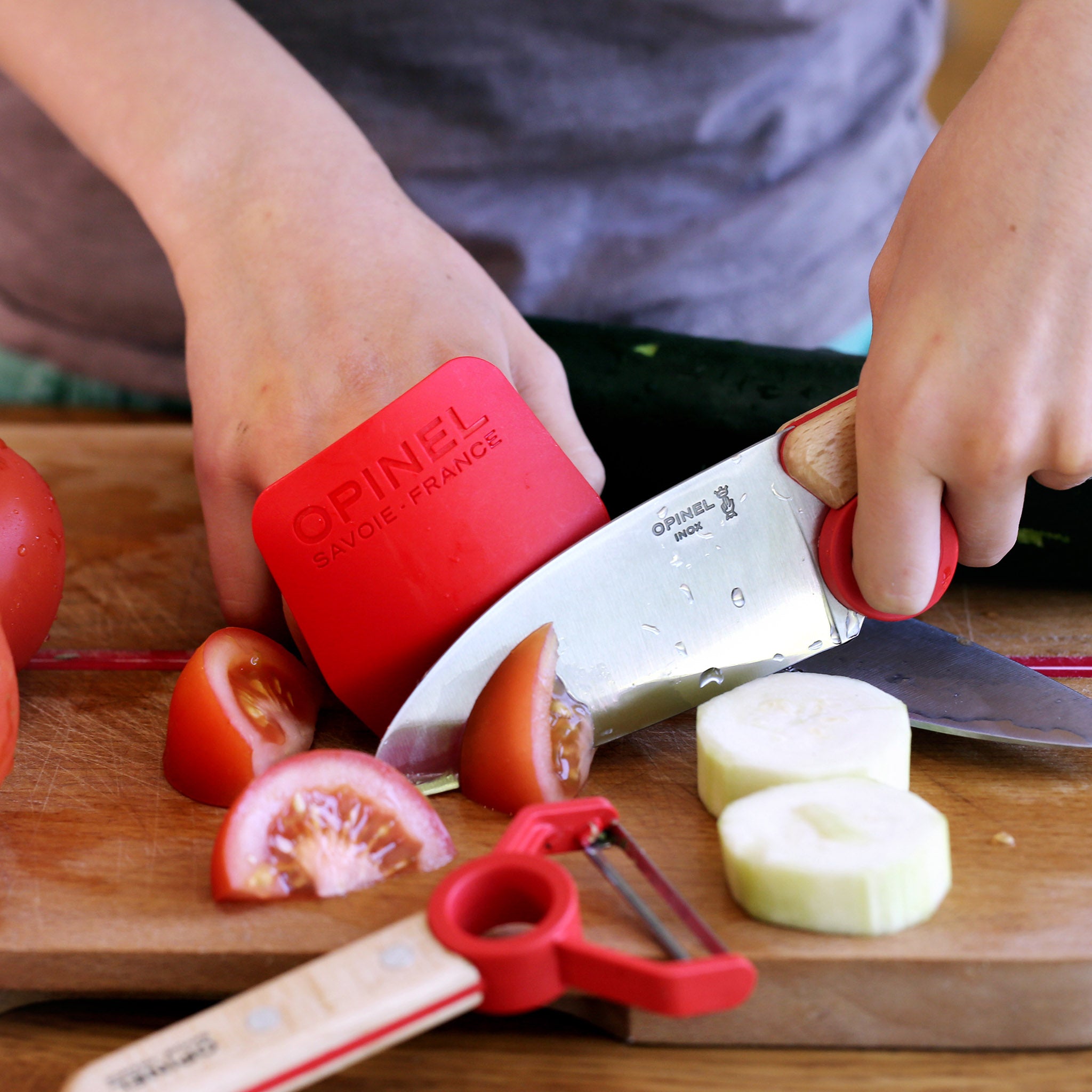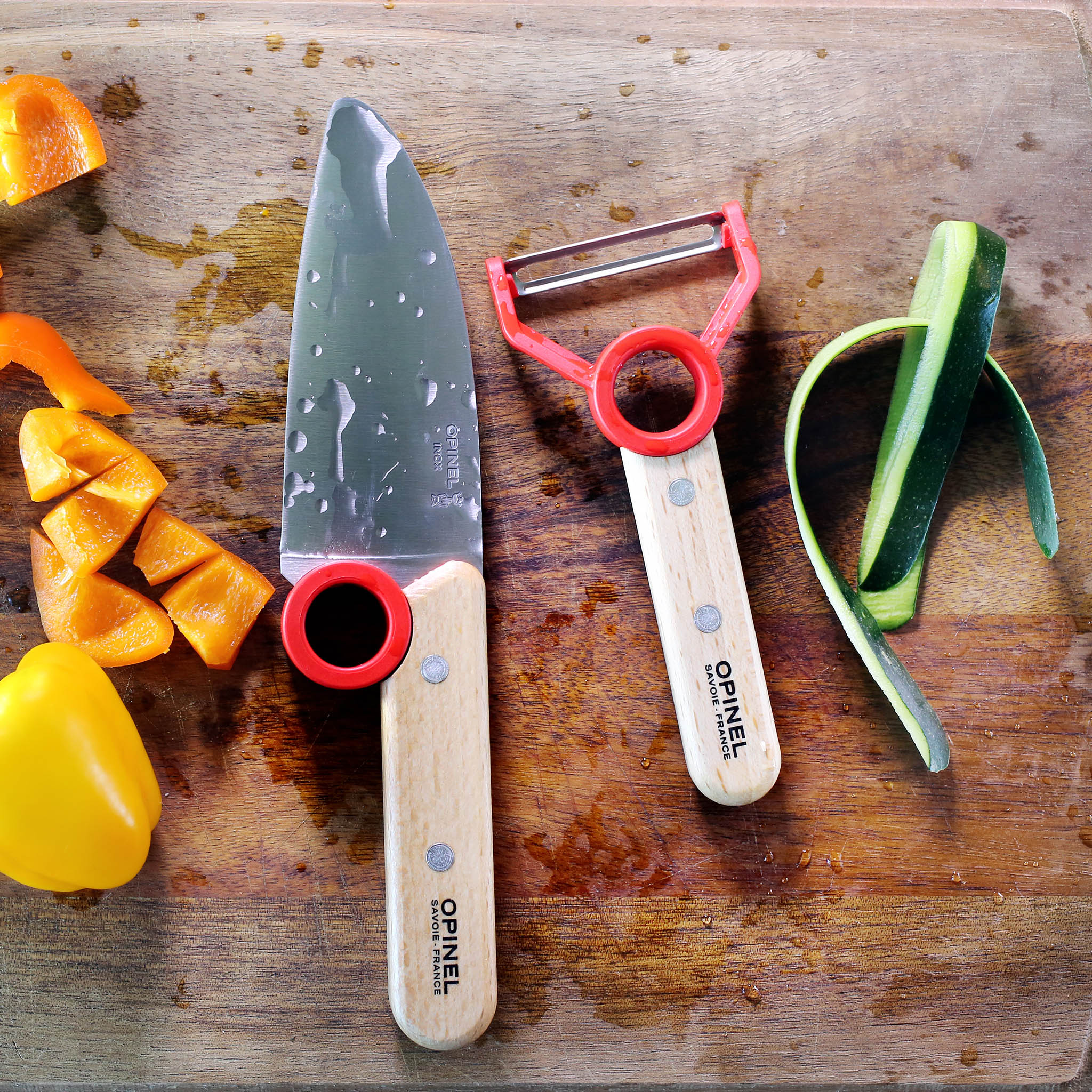 Opinel Le Petit Chef Kids' Cooking Set, 3 pieces
Opinel's Le Petit Chef collection is ideal for teaching children how to cook safely. Featured by America's Test Kitchen as the best chef knife set for small children, this set includes a peeler, a finger guard and a kitchen knife with a rounded tip & educational ring to help position the fingers and prevent the hand from slipping onto the blade. Both the knife and the peeler have stainless steel blades, requiring no maintenance at all.
Please note that this knife is sharp and young users should be supervised at all times.
Dimensions: 
Knife - 8.25" x 3" x 1"
Guard - 2.5" x 2.5" x 1"
Peeler - 5" x 3" x 1"

Materials: Fiber-reinforced polymer, Stainless Steel, Beech Wood
Matching kid's apron also available. 
- Voted best kids chef knife by America's Test Kitchen

- Featured on Food52