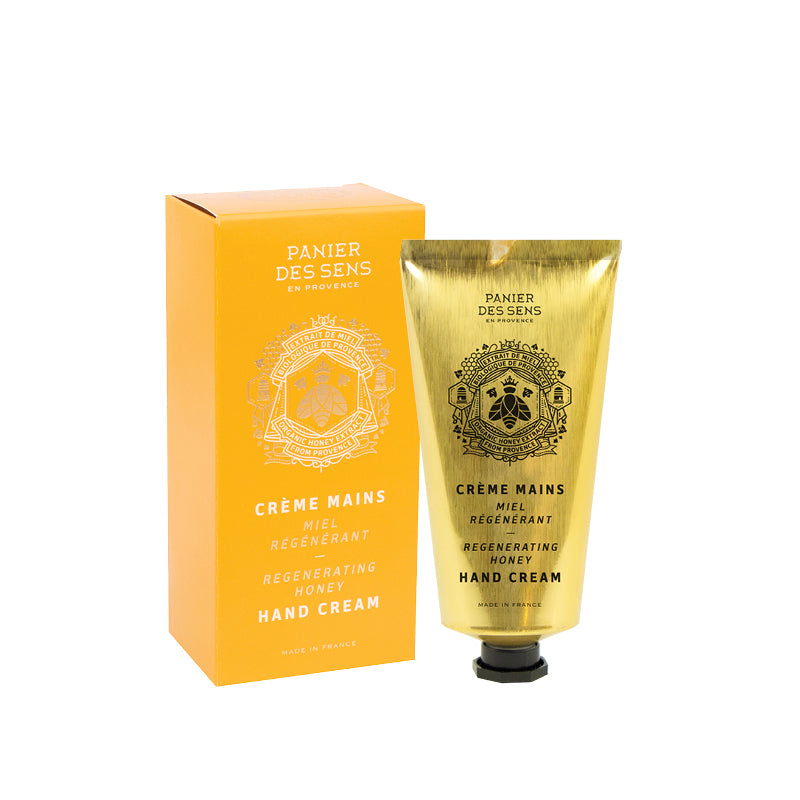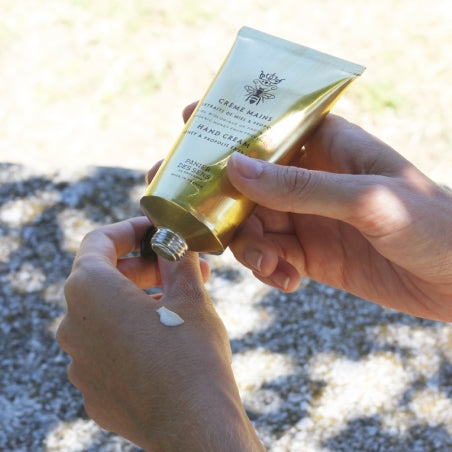 Panier des Sens Honey Hand Cream
The Panier des Sens Regenerative Honey Hand Cream is a unique combination of honey, shea butter and propolis. 75 ml. 
To ensure the irreproachable quality of the products and to preserve the unique agricultural heritage of its local area, Panier des Sens has a long-term partnership with local craftsmen and harvesters. The Royal Jelly, Propolis and Honey Extract which enhance this collection come from the organic agricultural areas nearby in Provence. Nectar of Provence, Honey is known for its moisturizing, regenerating and purifying qualities.  
Honey Liquid Soap is also available.