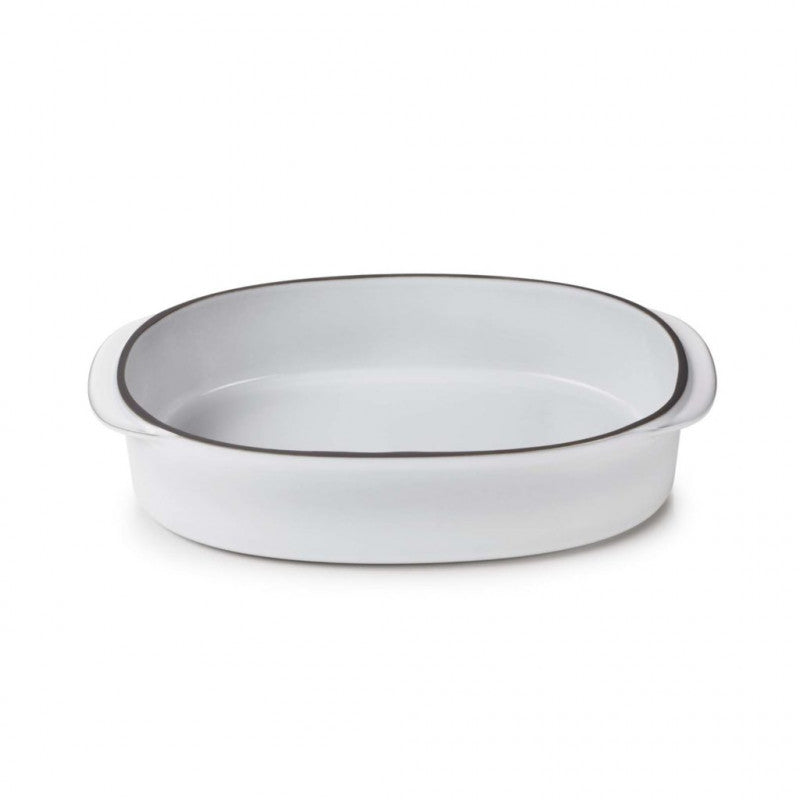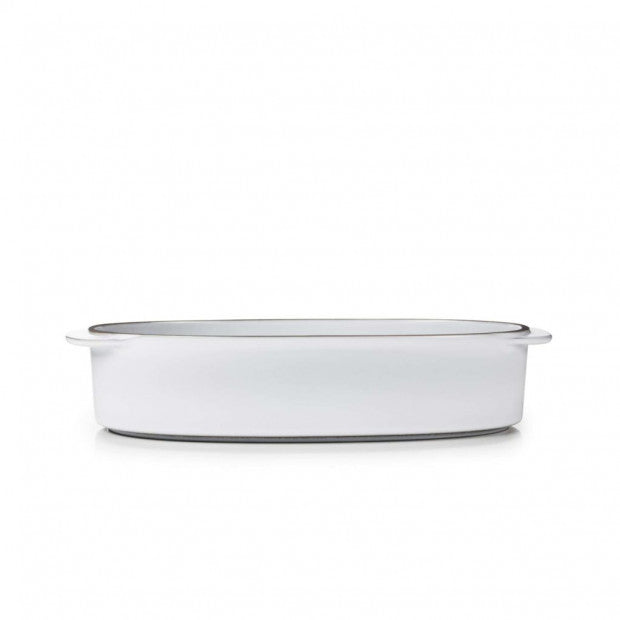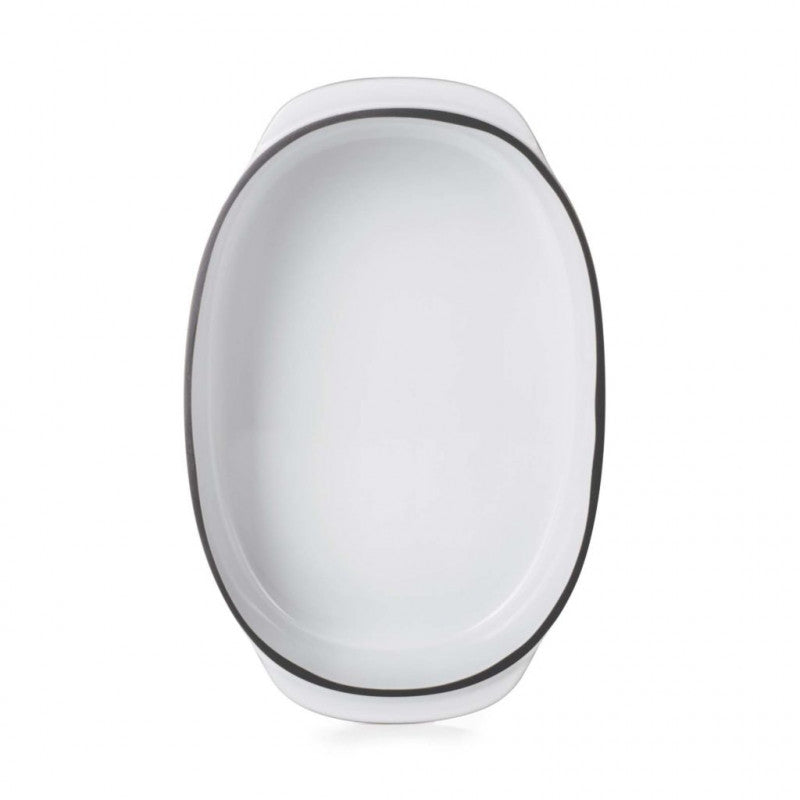 Revol Caractere Rectangular Oblong Dish
This dish is a beautiful cooking and serving piece from the Caractere collection. Made of black clay and glazed in a deep white, it is encircled with a black line giving depth. Oven, microwave and dishwasher safe for everyday use. Choice of two sizes: Small: 10.25" X 7.25" and Large: 13.5" X 9.75".  
About the Caractere Collection
This collection was conceived by Noe Duchaufour-Lawrance, French Architect and designer. He is an outstanding storyteller, a sensitive and talented creator chosen by Revol to provide a collection for the brand's 250th anniversary. He decided to take inspiration from the uniqueness and daily life of the Drame workshop to give birth to Caractere. He deployed a collection of plates made of elemental shapes and bearing witness to two centuries of craftsmanship.
Caractere crockery collection and serving bowl also available.